The New Mexico Beekeepers Association is offering an amazing opportunity at our Annual meeting this weekend. How we as humans can learn to think like a bee!
The event is entitled: Hive Mind: Decision-Making Secrets of Bees.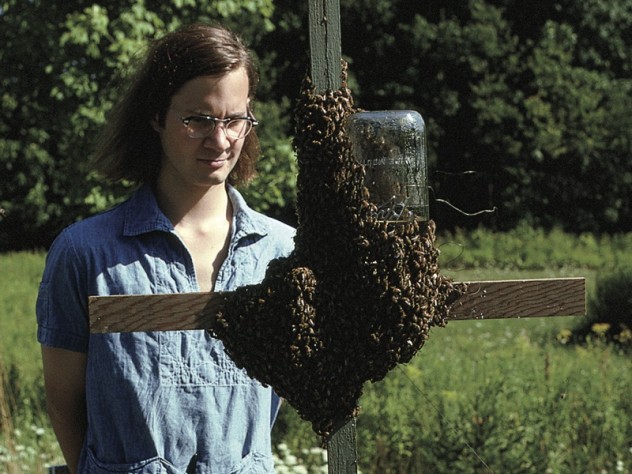 Dr. Thomas D. Seeley, will be joining our hive mind here in Albuquerque—to talk about bee communication, the honeybee's social life and how the bee colony makes decisions together. His research has led him to write a number of books, including, Honeybee Democracy (2010)and Following the Wild Bee(2016).
In recognition of his scientific contributions, he has been honored by an Alexander von Humboldt Distinguished U.S. Scientist Award, awarded a Guggenheim Fellowship, and elected a Fellow of the American Academy of Arts and Sciences—but he writes that his "most important prizes by far are the discoveries that I have made about the inner workings of honey bee colonies."
We live in a time where it is imperative that we humans learn how to become the "hive mind"—a democratic society that is dedicated to the hive well-being now simply because this will become our future colony.
Time's up. We can no longer afford to let the drones loll around, sucking the resources out of the community. We can no longer allow our young one's future to be cannibalized by greed and the destruction of their dreams.
We must learn from our amazing winged relatives. And to do this takes time. We must sit at the feet of the wise ones in the natural world with open hearts, ready to have our minds changed.
Think like a bee. It's time.
Bee there…
February 2-3rd: Registration at the door begins Friday at 12:00 pm

Admission is $30 membership to the NM Beekeepers Association

Location is the South Broadway Cultural Center, 1025 Broadway Blvd SE, Albuquerque, NM 87102